DECEMBER 1999 SWAP
In December the theme of the swap was: a new beginning or a new Millenium.
For my swap partner I made a clock, a dollshouse agenda for 2000, a New Year's card, a candle with three wicks and a christmas bear.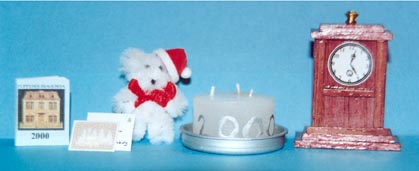 Sophia made a beautiful swap for me. I got four different candles with candlesticks , four table mats, a Christmas song and something you put cards in (sorry, I don't know the English word).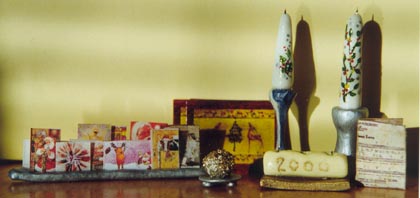 She also made me a beautiful Christmas stable with Joseph, Maria and Jesus in his crib. (Maria and Joseph are 1.8 cm high)