THE ENPENPEG-HOUSE
On the 12th of september 1999 there was a meeting day of the ENPEG (First Dutch Dollshouse Email Group). The meeting was held in the dollshouse shop the

STOLP..in Oosthuizen. The owners of this shop made specially for the members of the ENPEG a dollshouse and it was named ENPENPEG-house (First Dutch Dollshouse for the First Dutch Dollshouse Email Group). On the meeting day we could collect our house and I bought it complete with façade and doors. We even got a little cerificate.

I will frequently place new pictures of the house on this page.
This is the house as I bought it.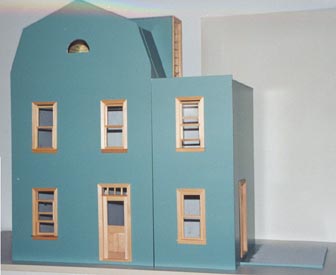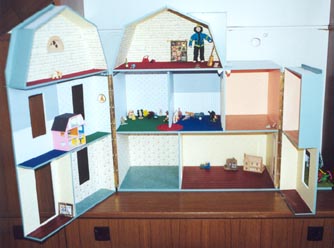 The inside of the house.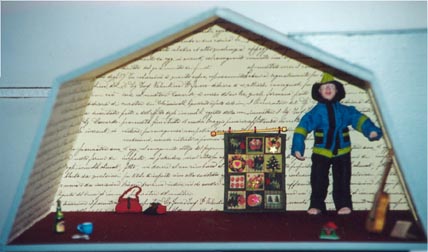 The attic.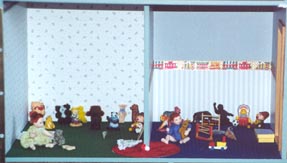 The bedrooms of the twins, Jasmijn and Jasper.

The dollshouse/toy-shop.