MARCO'S ROOMBOX
I made this little nursery for my sister-in law Jolanda and brother-in-law Martin who were expecting their first child. I also made it for the celebration of the one-year existence of the

ENPEG. Because the theme was "child's room" I thought it also would make a great gift. I tried to copy the wallpaper and the furniture in their baby room. Their son Marco has been born on the 29th of August 1999.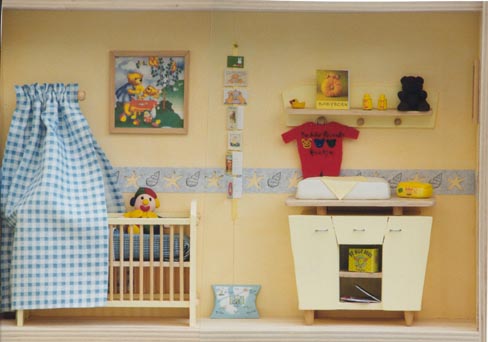 The little red baby-outfit is a copy of the present we gave the baby. Many other objects in the room are miniatures of things from our son Jasper.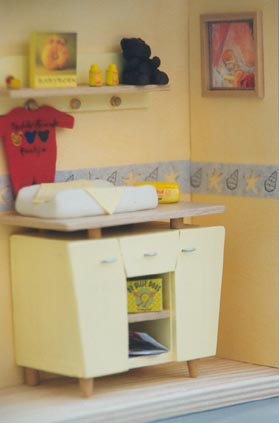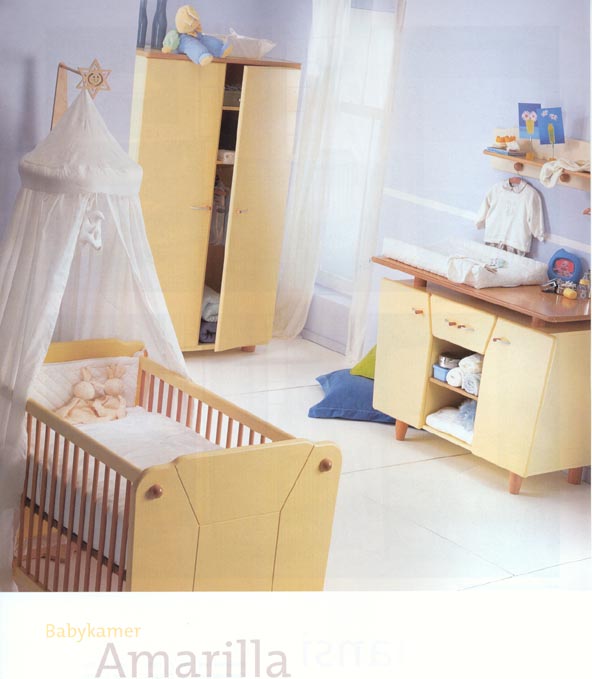 This is picture is from a baby catalogue.