SEPTEMBER 1999 SWAP
The theme this month was : back to school/work.
I made for my swap-partner Corrie a schoolbag, three excercise books, a dolls house diary, an apple, a ruler , coloured pencils and an eraser (not in picture!)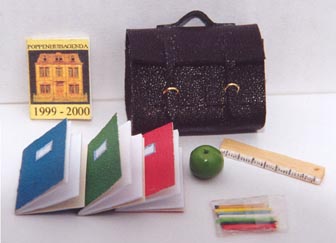 Corrie made for me also a schoolbag, a excercise-book, a reading board, a bag of liquorice and a counting frame.