MARCH 2000 SWAP
In March the DMP thema was spring/springcleaning. I made for Els a little pond with 2 goldfish and a duck, a ladder and a nest-box with a little bird on the roof.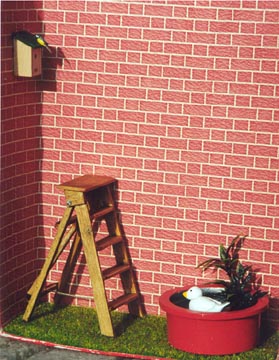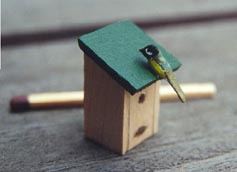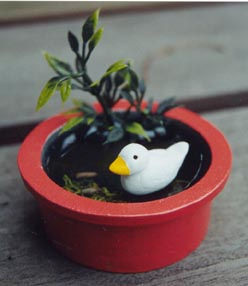 I got my swap from Anneke, she made me a name-plate, a plate with the number of my house, a wreath, daffodils in a pot, a brown jar, a stone goose, a ladder, a broom, a bucket with water and a cloth and sponge, a doormat an a garbage-container.
In March the theme of the ENPEG-swap was building, rebuilding, decorating. For my swap-partner Anke I made a ladder, a paperbag with wallpaper and a dollshouse-kit (1:144).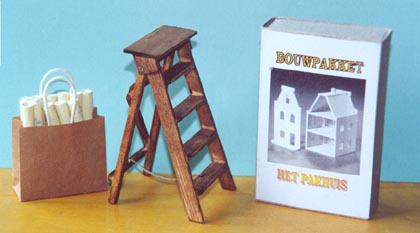 Anke made for me beautiful lingerie and a warm suit for my selfmade doll Valentijn.